Soil: The Hidden Risk to Your Business and How to Manage It- The 2023 Guide
Degraded, polluted, and disappearing soils are major material business risks. See why and how business leaders at the world's top companies are taking control of their soil risks and planning for the future
Each year, an estimated 24 billion tonnes of fertile soil are lost due to erosion. The costs of land degradation are estimated between $40 to $490 billion USD in global economic impact.

For businesses' direct operations and supply chains, soil risks are highly material on their own — and they directly intersect with two other top business risks: water risk and climate risk.

With the climate getting ever more volatile, there is an urgent need for companies to assess and mitigate soil risk.
soil risk guide
Get Your Copy Now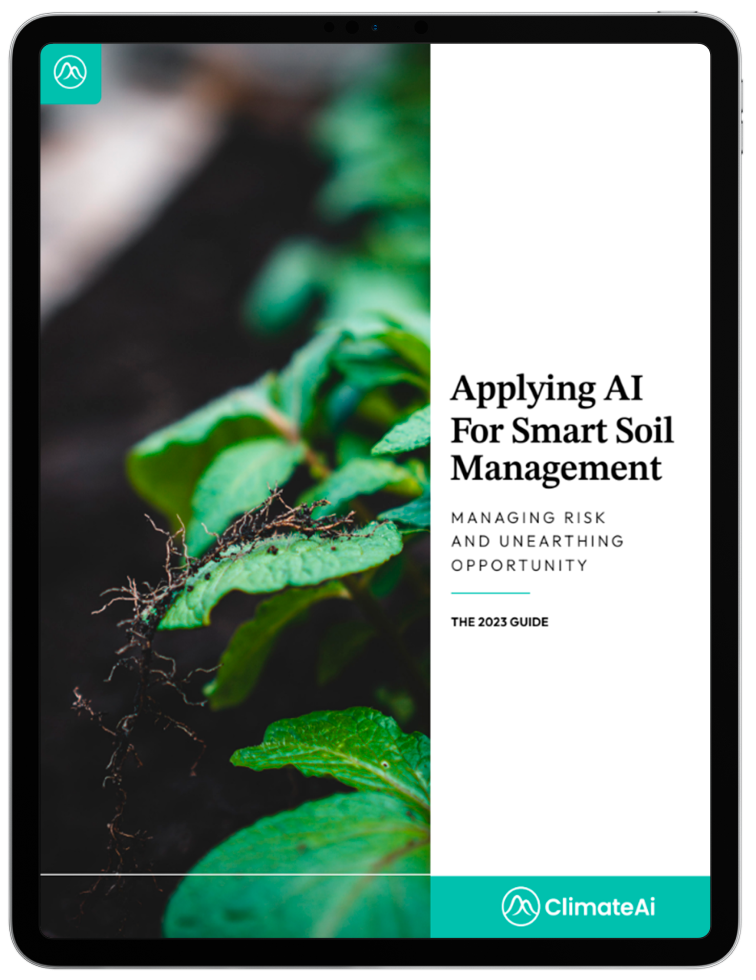 In this soil risk guide, you will learn
What are the dimensions of soil risk and how does it affect businesses?
What types of businesses are most at risk now and over the coming years?
What are the current parameters for evaluating soil risk?
What are companies doing today to
mitigate soil risk?
What current practices fall short?
Effective ways to mitigate soil risk and even identify soil opportunities