Navigating Water Risk: The 2023 Guide
SEE WHY BUSINESS LEADERS AT THE WORLD'S TOP COMPANIES ARE TAKING CONTROL OF THEIR WATER RISK
Two-thirds of businesses already have substantial water risk in direct operations or in their value chain, according to McKinsey.

In 2020 alone, the total potential cost of reported water risks was more than $300 billion, according to leading risk nonprofit, CDP.

With the climate getting ever more volatile, there is an urgent need for companies to assess and mitigate water risk.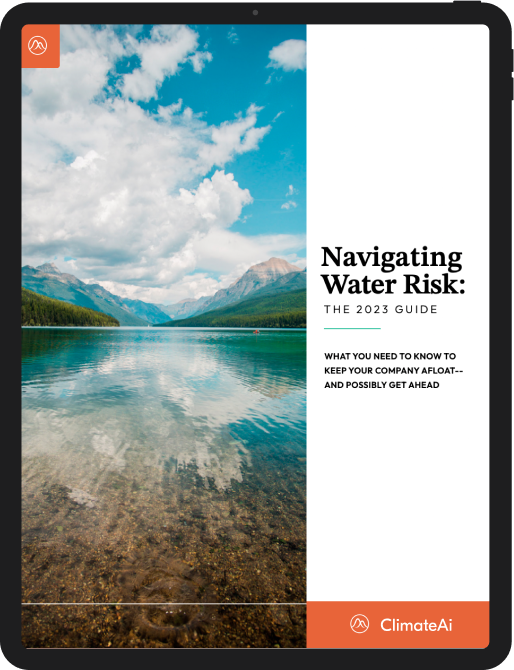 In this water risk guide, you will learn



What are the dimensions of water risk and how does it affect businesses?

What types of businesses are most at risk now and over the coming years?

What are the current parameters for evaluating water risk?

What are companies doing today to mitigate water risk?

What current practices fall short?

Effective ways to mitigate water risk and even identify water opportunities