2024 Climate Resilience Playbook:
Turn Climate Challenges Into Business Opportunities
Extreme weather throughout 2023 proved climate change is a now problem — not a 2050 problem. This is your playbook to build a climate resilience strategy for 2024 (and beyond).

1-in-100-year weather events are now occurring at 1-in-10 year frequencies. Heat stress, frost, droughts, soil degradation, and water quality can all make-or-break an entire growing season.

Powered by AI, climate resilience technology unlocks granular climate intelligence from 1 day to 40 years out, helping companies take real action to address climate risk.
A bespoke climate resilience strategy delivers a triple dividend for businesses: avoided losses, new market opportunities, and environmental benefits. Integrating climate resilience technology accelerates all three.
resilience guide
Get Your Copy Now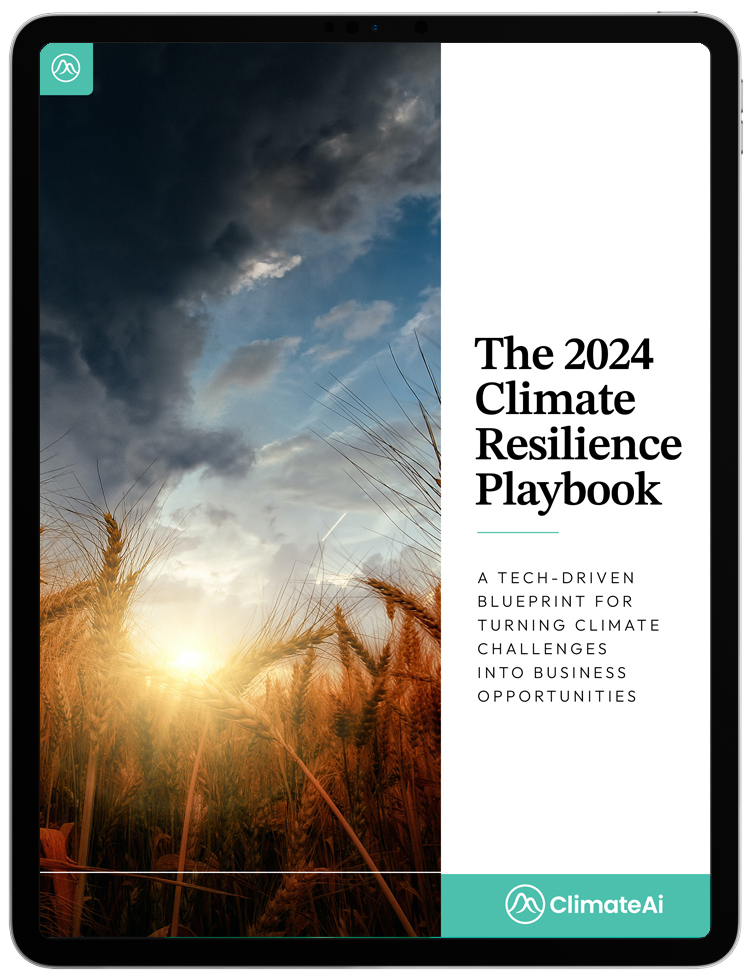 What's inside:
Why climate resilience is a major opportunity for companies today
What climate resilience technology is – and isn't
How to capture and apply bespoke climate insights for your business
What key actions you can take to build climate resilience
Case studies from leading companies leveraging resilience technology
A 3-part framework to develop climate resilience in the short & long term